PLEASE NOTE
98% of the products are
made to order & made by one person

Feel free to scroll to the bottom of the homepage to read over 100 5 star reviews about the peices I make!
All processing & shipping times are detailed in the terms of service (found at the bottom of my page in the footer menu.)
If something is listed as SOLD OUT it's most likely not! Just use the preorder function and I'll have it ready as soon as I can. I'm just working with blanks so I can't use the websites quantity feature.
please email me about stock enquires if you have any questions!
abby@cremoscustoms.com

if you would like something that is not listed on the website, please email or dm me your idea and i will see what I can do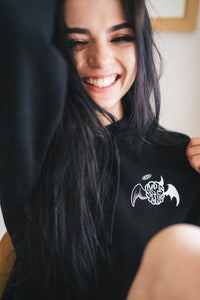 Subscribe to our newsletter
Promotions, new products and sales, Directly to your inbox!